Home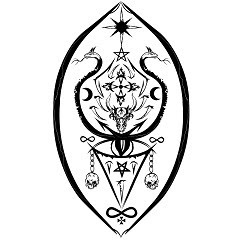 PRIMAL CRAFT OCCULT PUBLISHING

Primal Craft is the foundation through which the work of the Witchcraft Trident is made available to others. This includes assisting those who currently walk the Path of Witchflame. Primal Craft Occult Publishing is dedicated solely to the creation of high quality single print run grimoires of the Arte.


HECATE


The Dark Goddess Hecate is the primordial source of all creation. As the Goddess of Witchcraft She is known by many titles. To some She is the Mighty Goddess of Enchantments, to others She is the Invincible Queen of the Dead.
The Witchcraft of Hecate follows Her Draconian Path of spiritual transformation. Through Her teachings the Mother of Lucifer leads us into and through the shadow paths of the Nightside realms.
For those who choose to walk Her dark path this is a transmutational journey of the soul. One which begins as the Dark Queen ignites the seed of Witchblood that is placed deep within the spiritual being.
The Witchcraft of Hecate carries within it the primal current of Her Ancient Arte. The power of the Goddess Herself.
Primal Craft focuses upon the earthing of this ancient magickal current. Ensorcelling this energy within the teachings of Hecate brings those who walk Her path into direct contact with the Queen of Hell, Heaven and Earth.
This is a Craft of Dark Magickal Transformation.
Queen of the Nightside Shadow realms;
Mother of the Dark Horned Solar God;
Hecate of the cross roads, Witchflame Goddess;
I call to the Lady of Dark Transformations;
Through the lunar gate to the darkened Sun;
Through the Star of Heaven and the Gates of Hell;
I call to you Keeper of the Sacred Keys;
With heartfelt passion and yearning soul I ask you;
Unlock the seals of the power of Witchblood;
Open the Way to the Path of Hecate.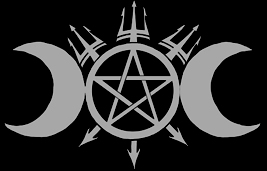 ---